There Is More To Empire State Building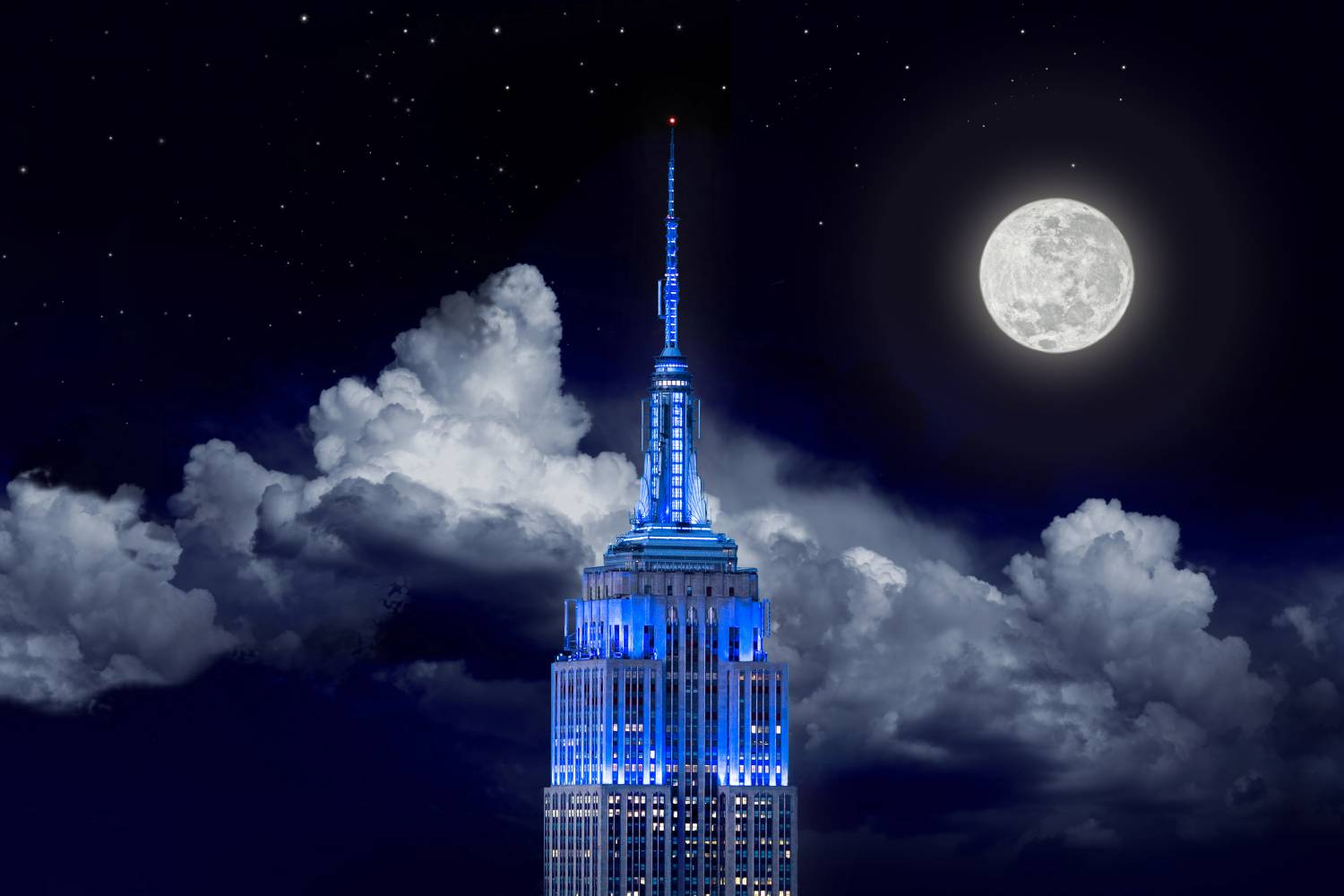 Even the Wikipedia calls Empire State Building, 102-storeyed. But in reality, this giant building has one more floor to it that remains obscure. The floor 103 does not enjoy as much popularity as other floor does and there is a reason behind it. The floor 103 has a small room and a low balcony and is only accessible by staff and VIPs. Also known as the observation deck of NewYork, it provides a 360-degree view of this city. Situated in the center of Midtown Manhatten, it came into being in 1931 and from there on is serving as the Art Deco skyscraper. It also holds the position of being the 5th tallest completed skyscraper in the U.S and 28th tallest in the world. Its construction is the result of the race that used to happen for building tallest towers. There was also a plan of adding 12  more floors to it but that did not live long.
Heights Of Disguise!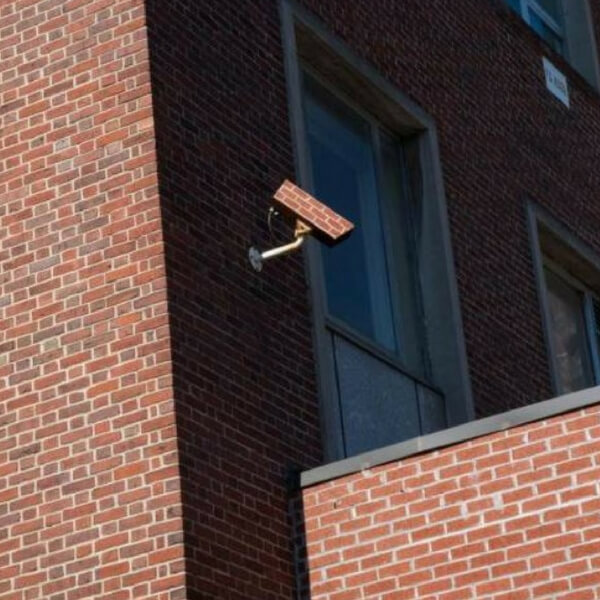 We gotta take a minute to salute the person who came up with this amazing idea. You didn't get. Ok, zoom in you will see a camera disguised as a brick in the wall. There is two advantage of it, first, nobody finds out about the camera location and the installment of the camera does not impact the beauty of wall. I m sure, no thief would be able to catch this brick-like camera but this camera surely can many thieves and quirky acts(Those that we do when we are sure no one is watching us). If such kind of camera gets installed in every nook and cranny then it would not be difficult to catch the thieves. No doubt, the owner of this building will make its name in as a known of everything that happens in town, but yeah, now we know his secrets. Don't we?  
Hidden Since 1960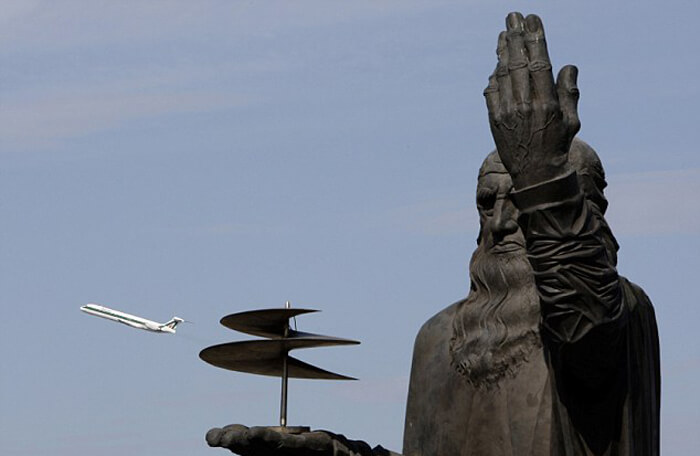 The enormous 60 -foot statue of Leonardo da Vinci holding the famous aerial screw is situated in the airport of Fiumicino-Leonardo da Vinci. What a better way to greet the visitors. The statue was built in 1960 with the marble base. It was built by a Bulgarian artist Assen Peikov who migrated to Italy when World War occurred. He participated in a competition for work of art. Since then many visitors passed this amazing monument but it was only in 2006 that something long-hidden was found inside the statue. A hatch was stashed inside the statue. The hatch had parchment documenting the history of the region and also one list of the people who attended its opening ceremony. The discovery was made by a worker while renovating the statue.
What A Scarf!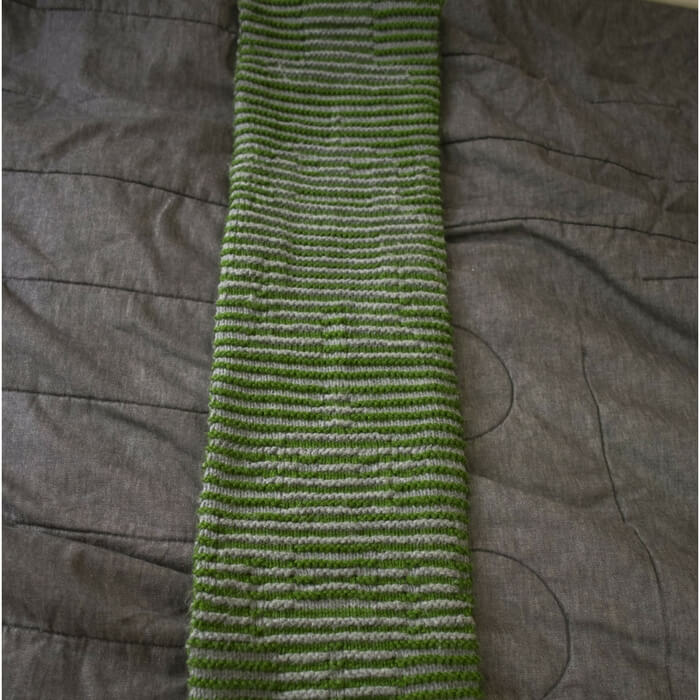 We haven' put the scarf on the list just like that. This green and white scarf is not an ordinary one. If you look closely you will notice the Roberts in them. The maker must have a thing for technology, that is why he thought of adorning this green and white scarf with Roberts. In winter, we all gift sweatshirts to our dear one. This winter, why not gift them something more creative, something like this. It would be so cool to flaunt in something like this in the cruel winter months. This scarf gives Have you ever tried something like this? I haven't but now, I would surely like to give it a try.
Spot The Phone!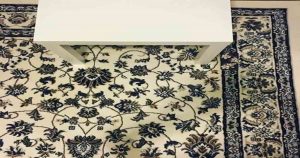 Have you found out? It is quite a difficult feat, no? Finding Waldo while being sober is much easier than finding a phone here. No problem, if you are yet to spot that. Just call your friends over, have a beer party and then try because it is believed that strange things take place when people are high. Who knows, you might be able to find out where the phone is kept. Staring continuously into the direction makes you feel dizzy so instead of troubling you further let me get to the point now, in case you are still confused about the phone location then just look at the floor next to the front right leg of the table. There is the phone! These things apart I wonder, why did the owner put the cover so matching with the wall? Did he deliberately try to fan the confusion? 
Garden Of Secrets
Cleaning a garden is not a boring thing, you never know you might come across a treasure hidden beneath your garden, even an alien lurking behind those bushes or a door that leads you to some mysterious land. Not mysterious but at least somewhere. You can also come across a shed that you might not have seen before. Don't get too excited if you encounter any, they are not going to take you to the land of Narnia but that certainly can be your place of peace where you can hide from the world for a while. So the next time you clean your garden wear the hat of a spy also. Who knows, your garden would also be holding a door of secret like this. And when you find that out first make sure that is safe enough and worth entering.