You must have heard that the best solutions are often the simplest ones, yet they are the most unexpected and ignored ones. When you don't have a solution you have to create one. When it comes to creative thinking, none can beat the Redneck Engineers. They simply believe that there is no particular virtue in doing the things the way they have always been done.
Redneck engineering makes use of unorthodox methods and tools to treat machinery and it's quite cost-effective. So dump your expensive tools and machinery and just stick to these mindblowing redneck hacks. I am sure these will knock your thinking and you will question yourself as to why didn't they strike to you.
Brooms Are New Wipers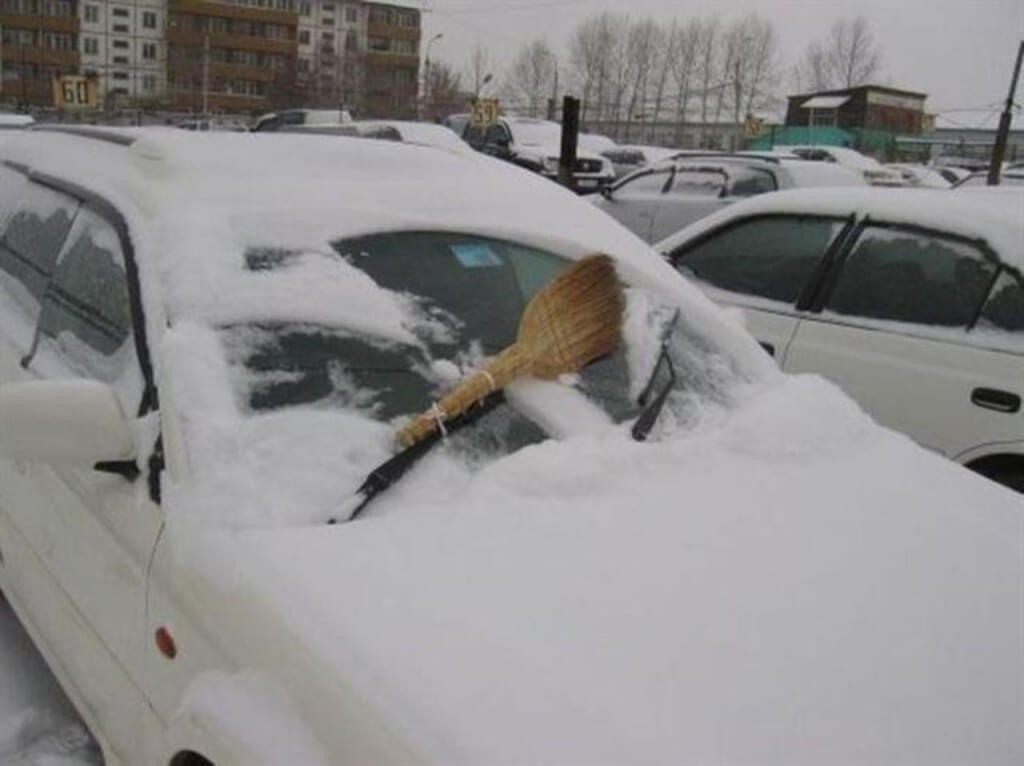 No excuse can be made for windshield wipers lackluster performance in the snowy weather conditions. Not only they take a lot of time but also cleaning the entire windshield in a single go is a challenge. While on the other hands, brooms are not only cheap but can also clean in seconds. They are durable and can sweep a good amount of snow at a time. All they cost is barely $10. So the next time it snows, just stick brooms on those windshield wipers.
Am A Big Fan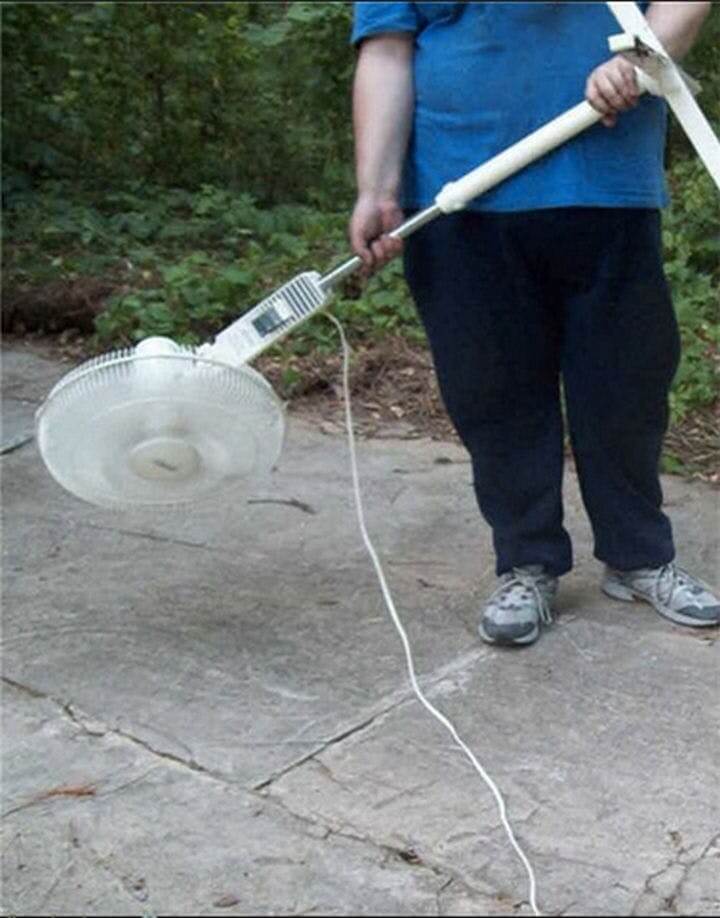 Who needs a leaf blower when you can have a room fan at the rescue. I know it might cost you a little more than a leaf blower but it can save you a lot of time and energy. As they say, you don't need intellect to work fast but all you need is a smart redneck engineer's mind. Just plug in a fan and set it at the highest power mode and you are good to go through the driveway. A single airflow of this fan would leave you an all-clear driveway.
Hang That Car Muffler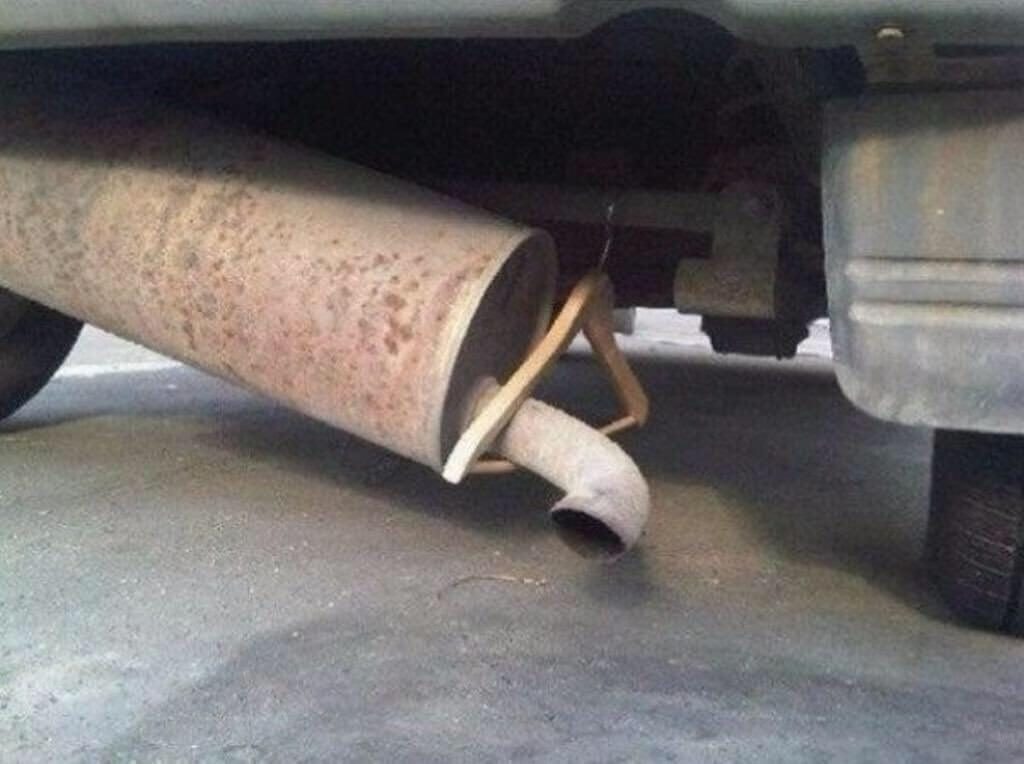 Okay, so most of you are aware what a cranky thing it is when that car muffler drags on the entire road journey and produce weird sounds. The only solution we resought to then is the replace of it with the new one costing some $300-$500. But what if I tell you that the only thing you will need will be a clothing hanger, then?
Yes, you read that right. If a dragging muffler is the only problem then use a wooden hanger and place this car muffler in the right position. All it will cost you will barely be some $10-$20.
Cool Baby Carrier
Dad's are the coolest when it comes to parenting. Only a dad would know that not always a baby pram or carrier is what you need for a baby, but you can also use your garment to carry your baby along. We can't be sure if this father was inspired by kangaroos and their pouches to reach up at this idea, whatever it might have been, it's a pretty cool one.
Tape Cup Holder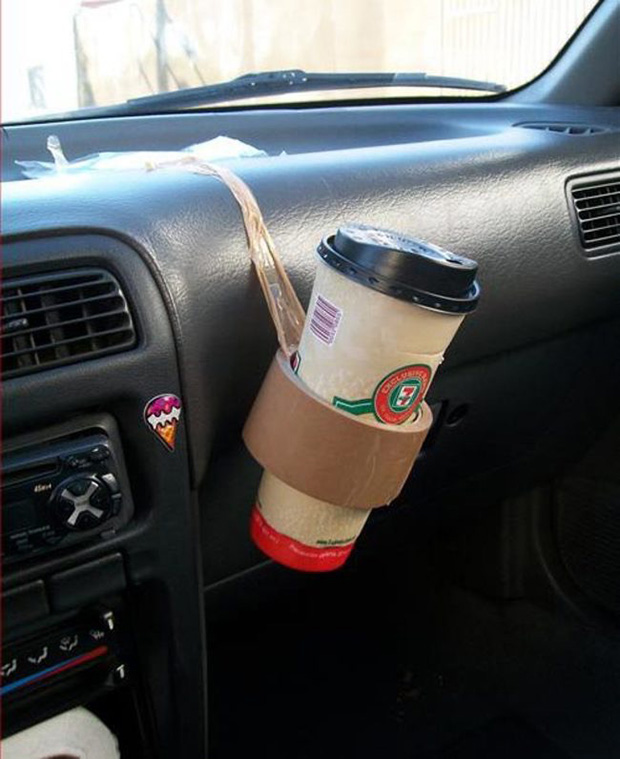 Tape rolls are meant not only to help you stick the stubborn cracks in places but are also meant to be used as cup holders. The next time you need not fight with your partner or sibling to place your cup in those mug holders as you will have a tape roll as handy. Take ou some tape and stick it over the dashboard and place your coffee right there. That's a pretty cool idea.
Pizza Cutter, Naah!
Need not rush to the kitchen to find a knife when the pizza boy arrives and your brother doesn't pass you that pizza cutter. Make another one for yourself by just using a ruler and the cap of the can. Roll it over the pizza and snatch your own slice of pizza. This redneck engineer must have been hungry while he designed this one.