High Beams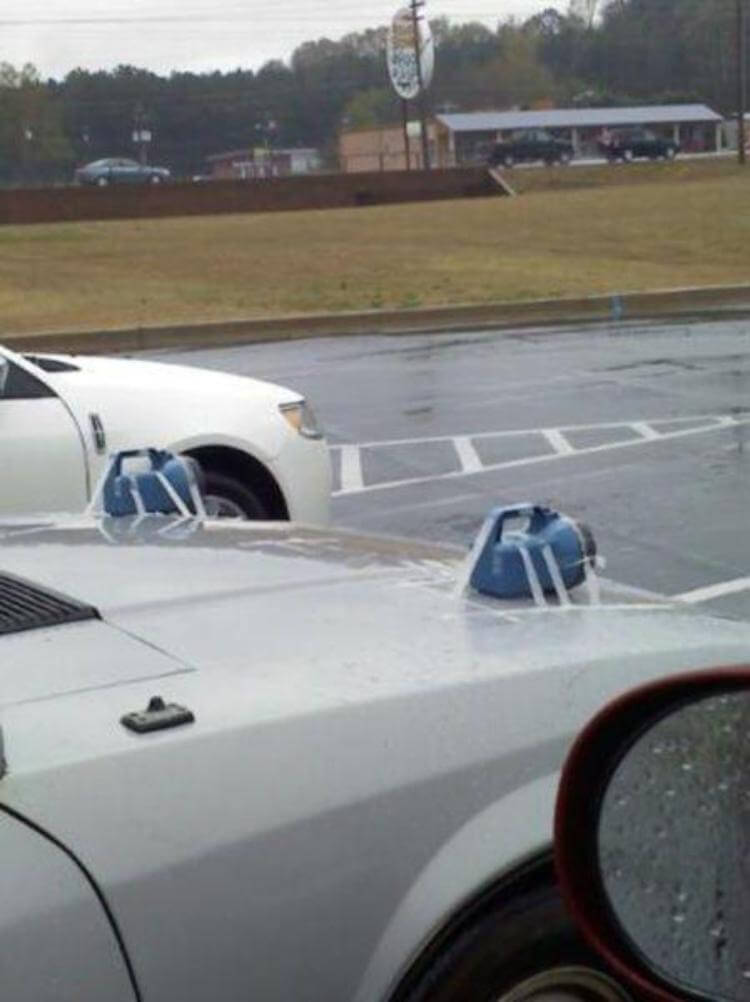 Want to have a high beam for your headlights? Then don't replace your currently installed headlights with a high voltage beam bulb but rather just use some adhesive and paste two more torch beam lights over that bonnet. You will have a really high beam. Well, even I don't know whether this idea would work for the purpose it was meant or not, but it sure made me laugh at the intelligence of the man who discovered it.
Griller And Fridge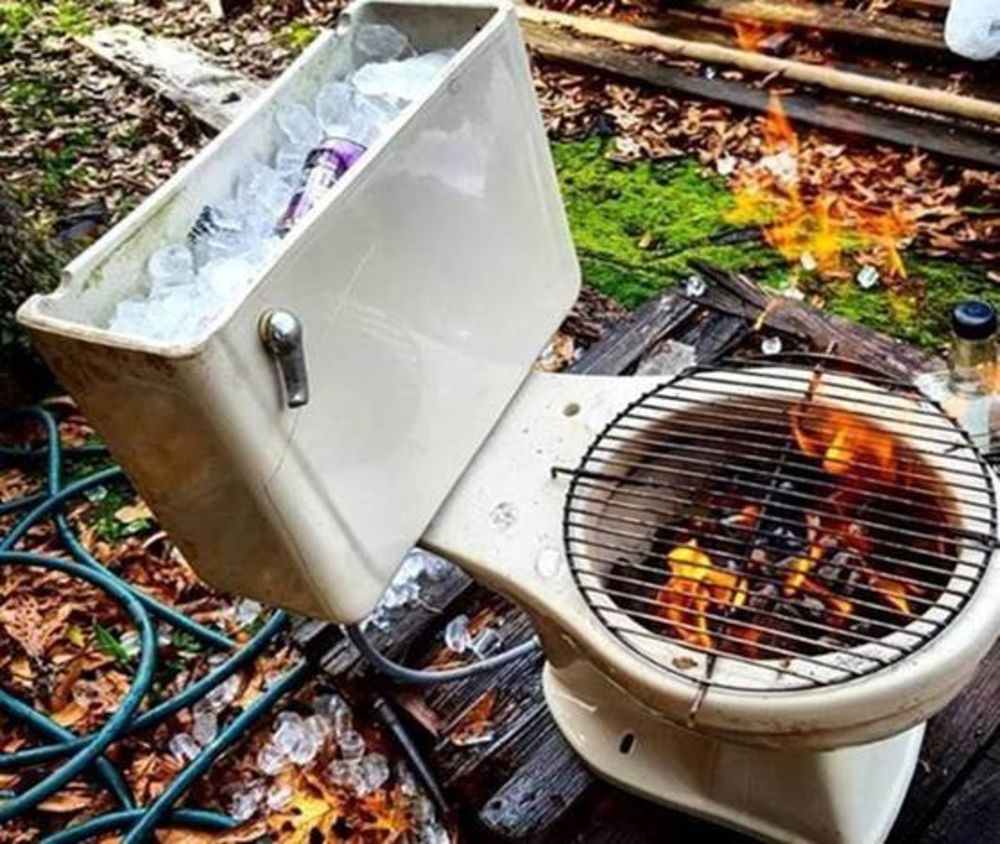 Every one of us enjoys that barbeque night set in the backyard in those wintery nights. But what will your reaction be to find out that the griller at the barbeque is nothing else but a toilet pot? Disgusted? Don't be. This is another redneck engineer's brain. Burn some coal in the toilet chair and place a grill above it to smoke your sausages and use the water tanker adjoining it to store and keep your beers all cool. That's a toilet-cool idea!
Hang That Trolly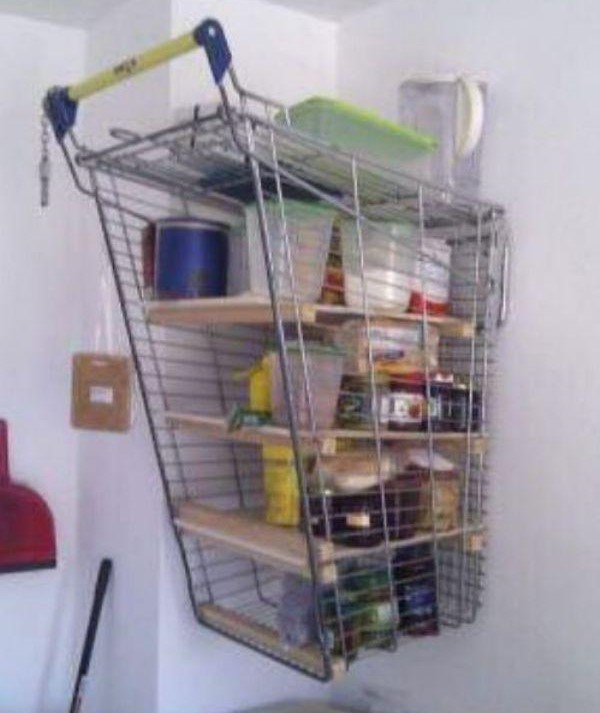 Buying a new rack for storage might play with your entire monthly budget. But, did you know that the shopping trolley you have been using all the while can be used as a storage rack? Of course not. But that's what sharp minded engineers are for. Just two nails in the wall and a shopping trolley makes for a perfect storage rack. Not only this, just some random cardboard pieces and you can bifurcate the trolley and convert it into a rack.
Cool Sticks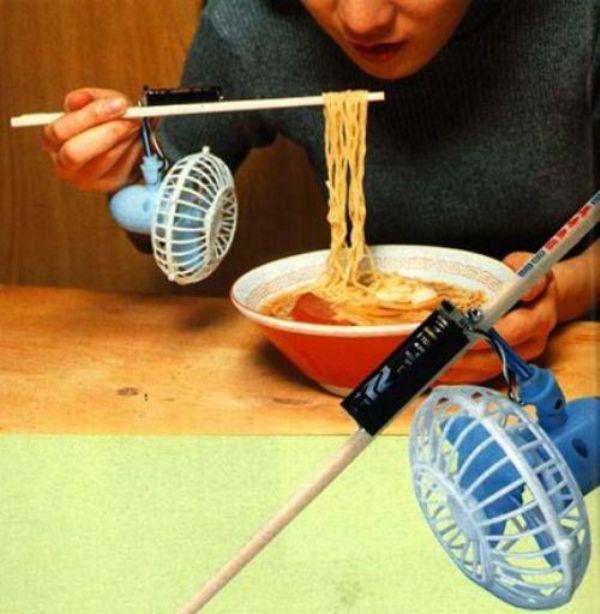 We all have for once witnessed the burning tongue while having that steamy hot noodles. To cool that hot food in an instant, someone had the coolest idea. Attach small fans to those chopsticks and the next time you opt for noodles, just switch on those fans. This is a really helpful hack. Please ask someone to design something similar for a pizza!
Whisk With Drill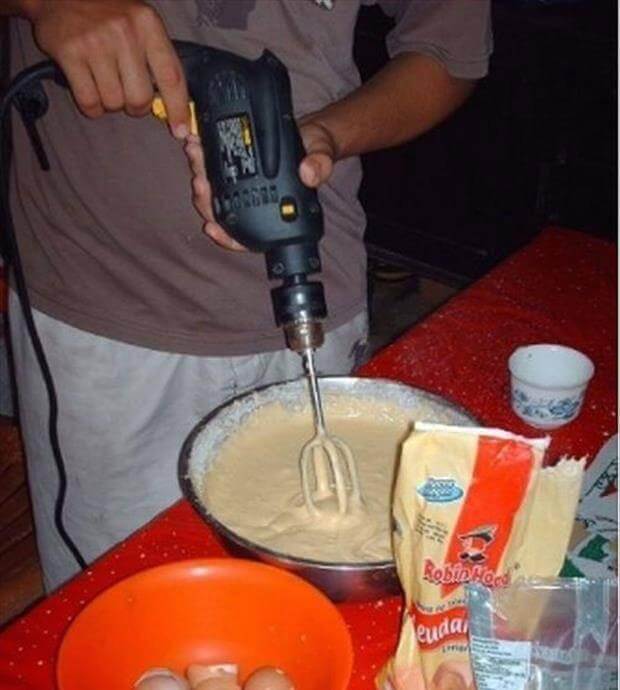 Planning to buy a new whisk? Don't. First of all, you will have to pay for it and secondly, you will have to whisk the stuff manually. Why pay that much for a tool that's not even saving your energy? This man understood that it's no good to spend for that whisk and uses a drill machine over the whisking attachment. That's smart on until the batter spills over the kitchen platform.
Beer Fridge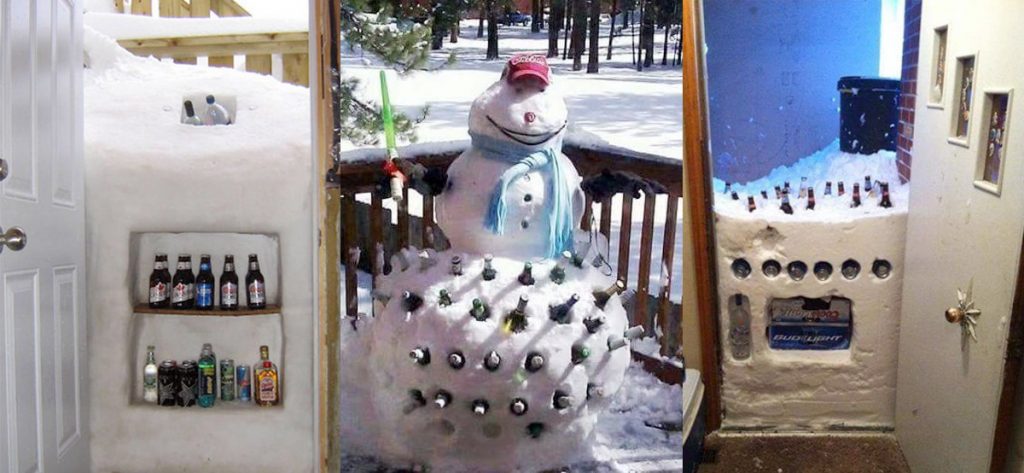 This is the most energy efficient idea. Make hay while the sun shines and make fridge while the snow falls! Rely on that falling snow to chill your beer and the best advantage is you have no limit on the storage capacity. If you want to be quite creative insert bottles into snowbears stomach or make yourself a box and store in there. Cheers!