What do you always need for a big celebration? Something that sort of completes the whole meaning of a birthday, a graduation or even a wedding? Yup, you guessed it! Everyone loves a big cake, don't they? We have all watched shows such as 'Cupcake Wars' and 'Ace of Cakes' that have made us feel as though baking and decorating cakes is a piece of cake. But this show could not be more misleading. Just check out these cakes and see if your cake baking game can match up to their….umm… creativity?
Need For English Classes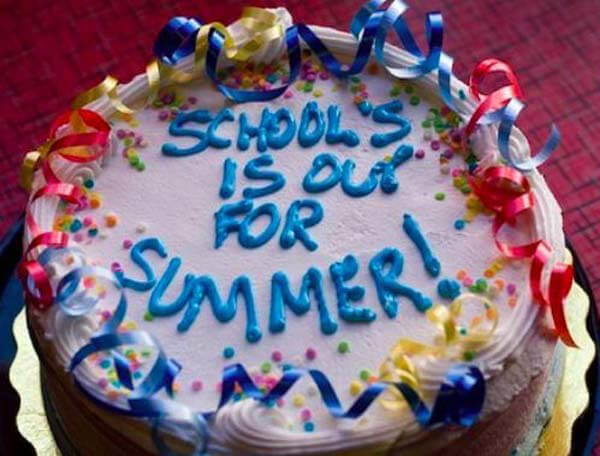 When you want to celebrate something, always make sure the dessert or rather the cake that you are planning on celebrating with has the correct grammar. This cake right here is a good example as to why the one who ordered it needs an English class. It may be a great feeling to finally be done with school and enjoy the summer break, but not this way. This is a good reminder that everything needs double checking, even your cakes…
Just Literally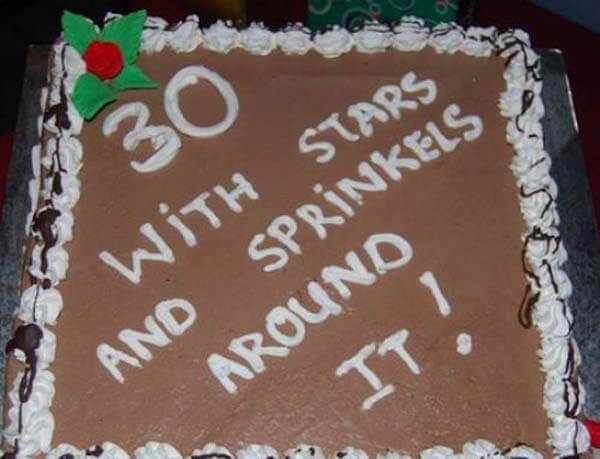 We know how enticing and appealing cakes can get with the right kind of decoration. When a master baker works their magic, an ordinary cake can turn into one that waters your mouth. This cake here is an example of one that was just not given any proper enhancement. The bakers decided to get smart and just describe what could have been done to it. It may be okay for a 30-year-old but we hope a kid never ever receives such a sad excuse for a birthday cake…
Are You Sure?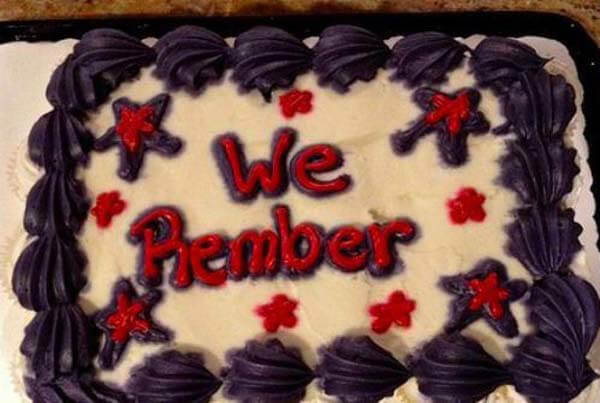 Just flip through the pages of the dictionary and see if there is a word called "Rember" in it. Kidding. There is no such word there. However, we can assume that these people who made this cake probably wanted to tell this person that they 'remember' but were in too much of a hurry maybe… Like we said before, it is always crucial to double check the spelling and grammar before bringing the cake out…
This Needs Proofreading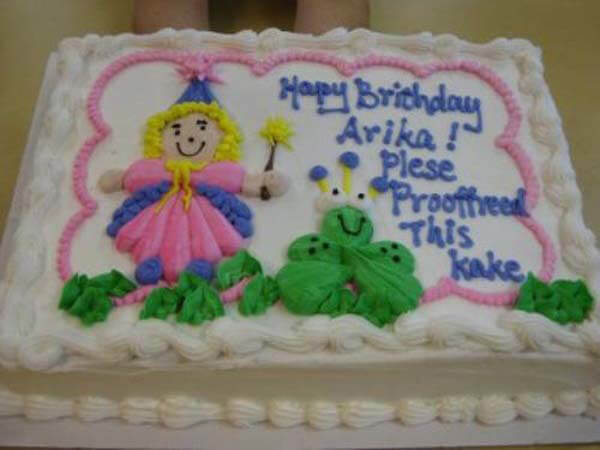 One of the most special messages anyone can get on a cake is this 'Happy, Birthday, Please, Proofread, and Cake'. These seven words can melt anyone's heart right? No, but jokes aside, this is one of the saddest cakes any girl could ever get. The one who went to get the cake made must have been in such a hurry that they did not actually proofread the cake, ordering it just as the message went…
Graduation Cat?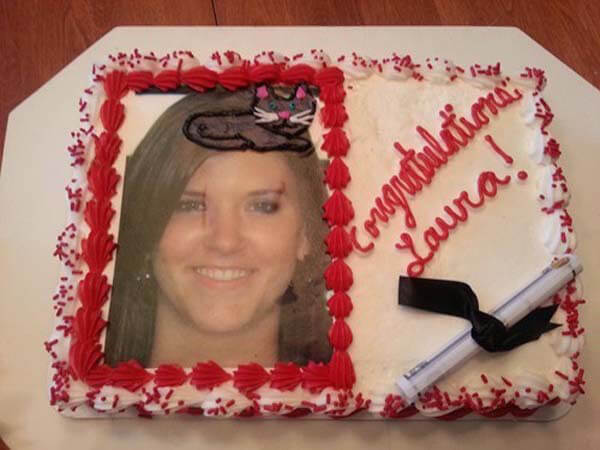 Here is Laura. She had recently graduated from her college. But sadly for her, she had to receive this cake made for her by her pals. The decoration was supposed to be Laura wearing a graduation cap. But someone made a mistake and wrote cap instead, so the cake arrived like this. This was a terrible mistake but ended being a good one as Laura actually loves cats. She was not mad at all about how the cake came out…
An Honest Message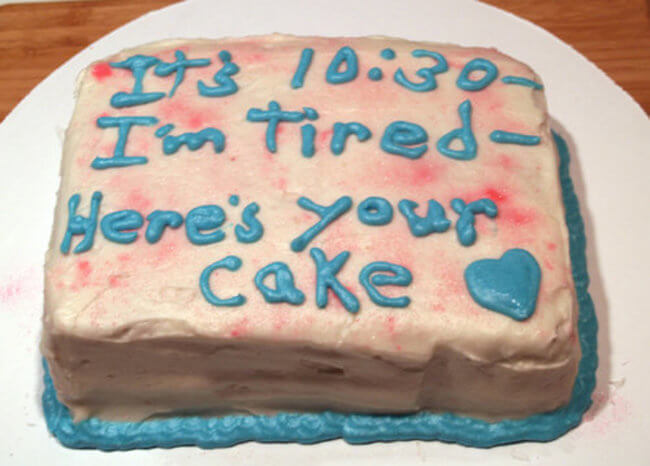 We all know that cake messaging can be one of the sweetest things any person can ever do for another. But that does not mean that a message in a cake cannot be honest and brutal. This person here made this cake and was probably very tired to put in extra effort to make the cake look extra good. The cake here is a clear message sent to the person who is getting it. This must have been a joke because and we sincerely hope that the flavor was good…