What is one of the best ways one can express their individuality and sense of self? It would have to be the kind of t-shirts they wear, right? We all have a set of t-shirts we absolutely treasure that we feel represent who we are as a person somehow. However, there are some people who wear t-shirts that look absolutely ridiculous. It sometimes leaves you to question whether they even own a mirror or not. Take a look at these t-shirt fails that will make you tilt your head for sure…
You A Graduate?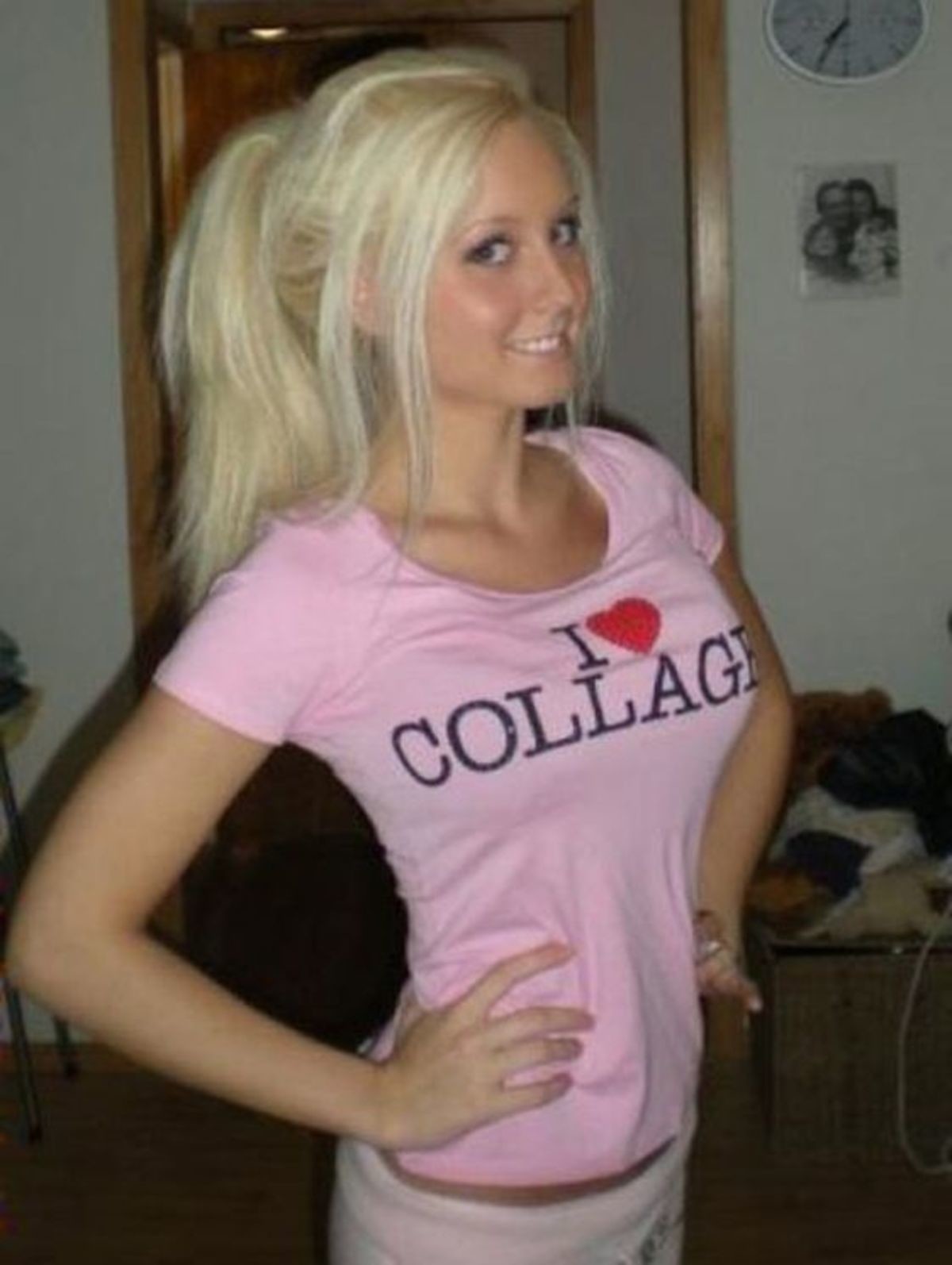 Maybe this girl wanted to take a joke and a stab at herself after being rejected by every one of the colleges she applied to. How hard is it to correctly spell 'College'?  Or judging from her looks, you can guess that she is a selfie expert and just wants everyone to know how much she loves collaging her photos together. We will let you be the judge on this…
Skinny Queen?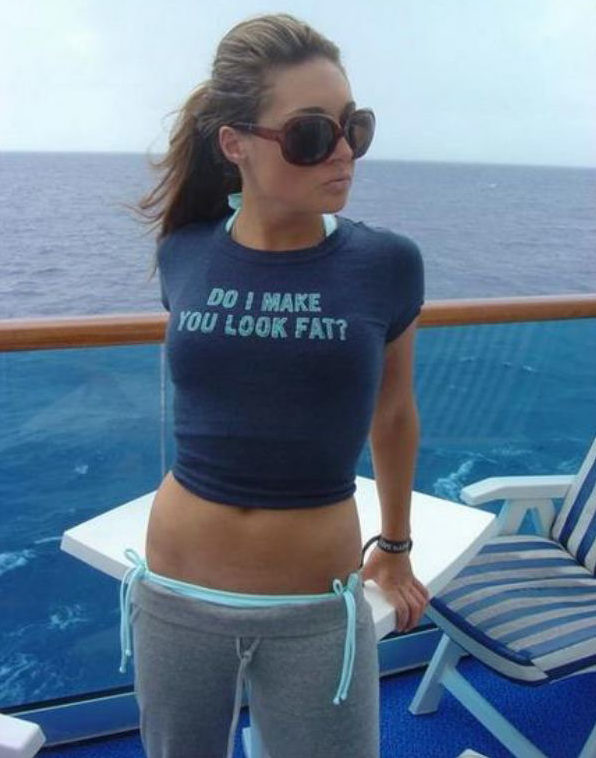 You can blame media and celebrities for this next case. Whoever said size zero was the only acceptable size out there? To be quite honest, most dudes do not even like a girl that is flat chested with no shape on her body, right? And you can say you dress for yourself but you have to admit you still would like some attention. This girl just wants you to notice how tiny she is…she is right about that though…
Beer Goggles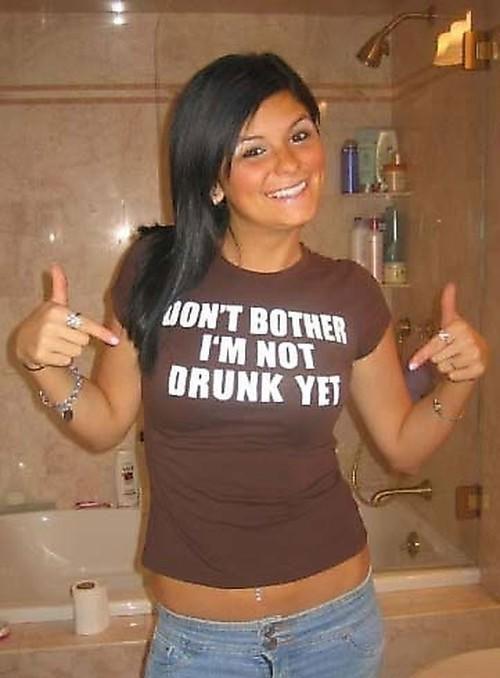 This girl does not hold anything back and wants to send a special message to the guys in her life. She just does not care about what other people may say and hints that only alcohol could help you take an advance on her. We must applaud her honesty and beg all the other girls to stay as straightforward as this girl. She knows what she wants but is it boys or drinks…or both?
You Do Look Familiar…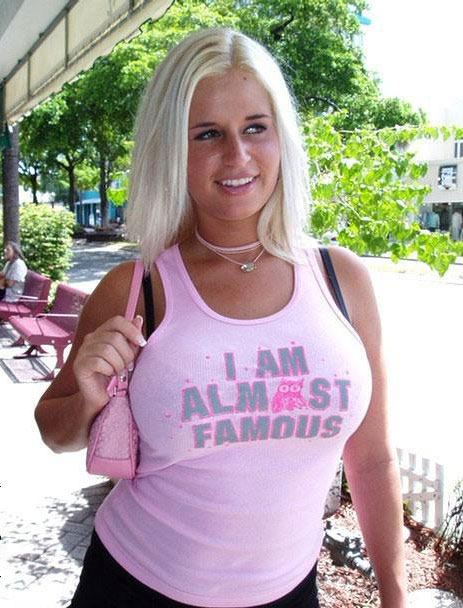 With just a glimpse you would almost think that this girl here was Paris Hilton. With the pink tank top and the small bag, she would only need a Chihuahua to complete the whole look. So you can agree that she looks "almost' famous? The only thing she needs now is a show and an entourage to help elevate her status to the next strata. Only time will tell…
No Passcode Required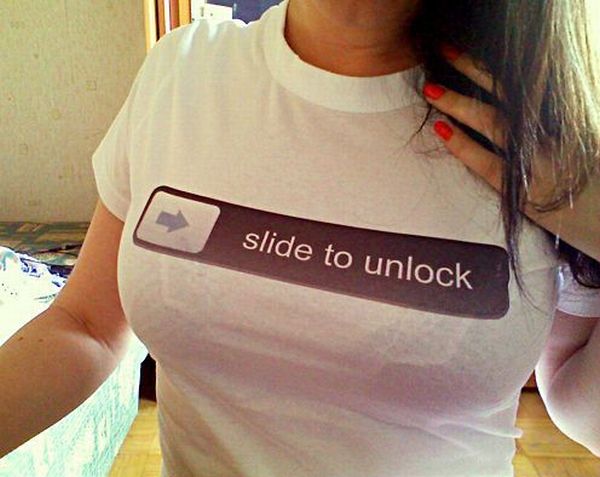 Times have changed and so have girls. In the past, girls were mostly very to-themselves and never really given a platform to express themselves. With the coming of technology and social media, girls have become all the more expressive and outspoken. This girl here is not at all afraid to speak her mind and is instructing others on what to do with her.
The Clock Is Ticking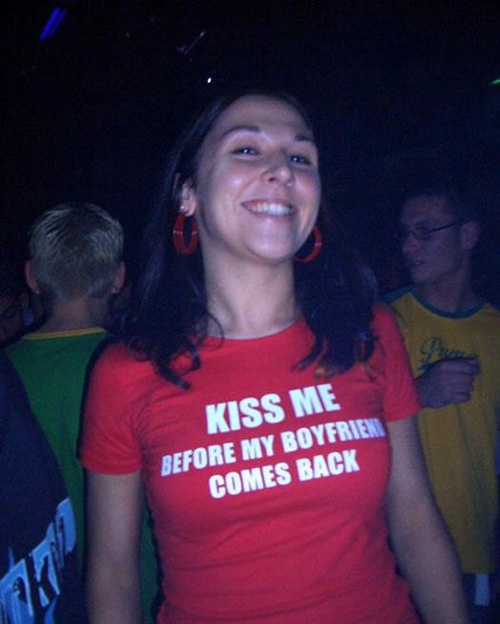 How can you tell if a girl already has a boyfriend Also, how can you tell if a girl who is in a relationship is still up for some undercover fun Well for starters, she could definitely wear this t-shirt. This would be a very helpful message to send boys who want to get freaky with you, even if you are already involved with someone. We are guessing she has a scary hulking boyfriend…