Travelling can be really fun. But it can be an embarrassing thing to see that your family members have come to pick you up from the airport with signboards that say a little too much. Just check these embarrassing greetings that have been used by these people to pick up their loved ones.
A Survivor?
So is this a good way to pick up your sister? After she went to an uncharted territory followed by a long flight, this girl comes back to see her brother making fun of her trip. Well, she did survive so, enough said.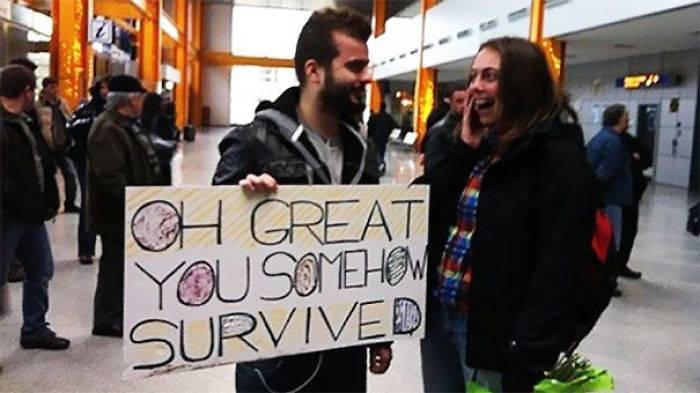 A Dog's Love
When we miss someone we often make cute stuff for them like frames and cards. This woman did just that and made a card for the one she misses. What did their dogs do to show their emotion? They ate the couch. Very nice.