The one profession that has always been in demand and shall always be is that of a dentist. The diagnosis and treatment of teeth and gums is never going to be out of demand. From cleaning teeth, teeth surgeries, a lot comes under the responsibilities of a dentist. A dentist's job may seem easy, but it is not. It requires a lot of precision and one mistake can create blunders. Because the hygiene of the teeth and mouth is of utmost importance.
Here are the responsibilities included in dentist jobs. You will have to be responsible for all your acts.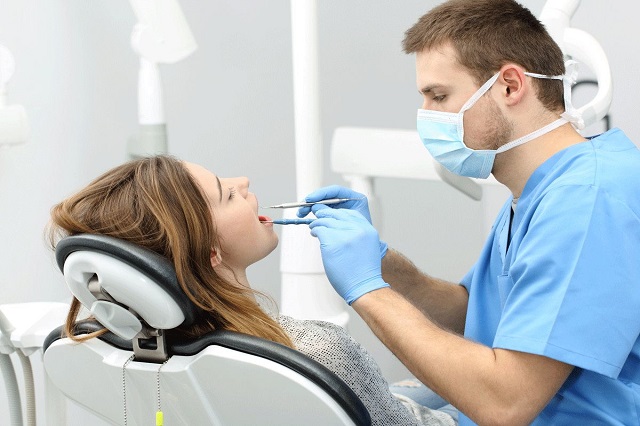 Responsibilities In A Dentist Job
Be an expert in conducting maxillofacial surgery, tooth extraction, root canal surgery, dental implants, and TMJ Disorder surgery.

Correcting overcrowding of teeth or biting issues.

Applying helping agents to the teeth like whiteners, if required.

Be comfortable and an expert in using tools like drills, brushes and probes in order to carry forward the treatment of teeth.

Make models for dental appliances like dentures.

Have knowledge about antibiotics and other medicines required while writing a prescription.
Eligibility
To become a dentist these are the steps that you need to follow;
Pass 10+2 with Science Stream with Physics, Chemistry and Biology, with a minimum of 50% aggregate

Clear a national level medical entrance like NEET-UG

Candidate should be a minimum of 17 years of age and a maximum of 25 years
Various Dentist Profiles
Oral Surgeons
Problems like facial deformities are solved by oral surgeons. They also take care of any complicated extractions that need to be operated on. Treating tumors as well as any kind of other abnormal growth in the gums and jaws are also the responsibilities of oral surgeons.
Orthodontists
Studying the dental records of the patient, examining and analyzing medical histories and then making a treatment plan is the role of an orthodontist. Correcting the irregularities in teeth of a patient is the main work of an orthodontist.
Endodontists
Endodontists are responsible for treating root canals. They also study the tooth pulp and treat the diseases related to the blood vessels and nerves.
Periodontists
Periodontists are specialized in the diagnosis and treatment of periodontal diseases. These diseases are related to gums and tissues. They also perform cosmetic periodontal procedures.
Prosthodontists
They construct oral prostheses for the repairing of structures or replacing missing teeth. They also work towards correcting the natural deformation of jaws and mouths. 
Pedodontists
Pedodontists are the dentists who specialize in children's dental care and treatment.
Salary
The career of a dentist has a lot of perks attached to it. And a few of those perks is that of salary as well as job security. The average salary of a dentist is around INR 7,00,000 in the starting of the career. Since the profession of a Dentist is a respectable one, after only a few years of experience and practice, the salary can hike up to INR 15,00,000 on an average.
Dentistry is one of the highest paying careers in India under the medical field. Moreover, it is not a 9 to 5 job. So the convenience is also more as compared to other jobs. The job opportunities are rising at an average of 16% since 2012 in the field of dentistry. And no matter what, dentists will always be required to provide dental hygiene. Therefore, it is one of the brightest career paths to choose from if you are interested.