The most beautiful thing in the world is the WORLD itself. People often ask us to stop every now and then. To just stop and cherish the beauty of Nature. To calm ourselves and appreciate every bid offered by life. But with a hectic life, one doesn't get to enjoy the beauty of the mother nature much.
Yet, thanks to the advancement in technology and the invention of Drone, that has helped us capture some of the most beautiful sights in the world. Even if you are not a nature lover, these astonishing images are worth having a look at. Not many of us really knew that this universe is a beautiful place to live in.
Find here some of the rarest pictures captured which will leave you wondering and appreciating the beautiful world. You will definitely feel that you have been missing a lot…
That's A Highway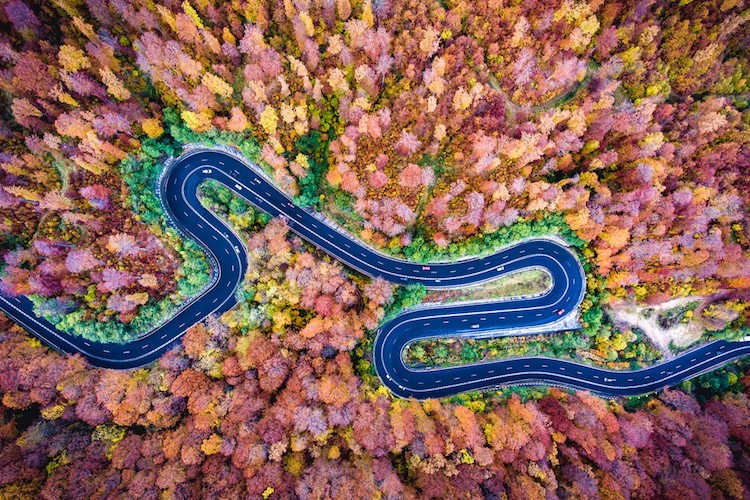 If you think that this is a photoshopped image, then sorry to disappoint you, but this is one of the highways in Romania. This extended highway connects Romania to the states around. It owes its beauty to the tall, lush trees which standby in colors of red, mauve and yellow. When autumn sets in, it's a yellow land. Imagine driving up on this road and being surrounded by such a scenic beauty.
Pack your bags, this is probably the most beautiful highway to go up for a long drive with your partner.