Definitely An Illusion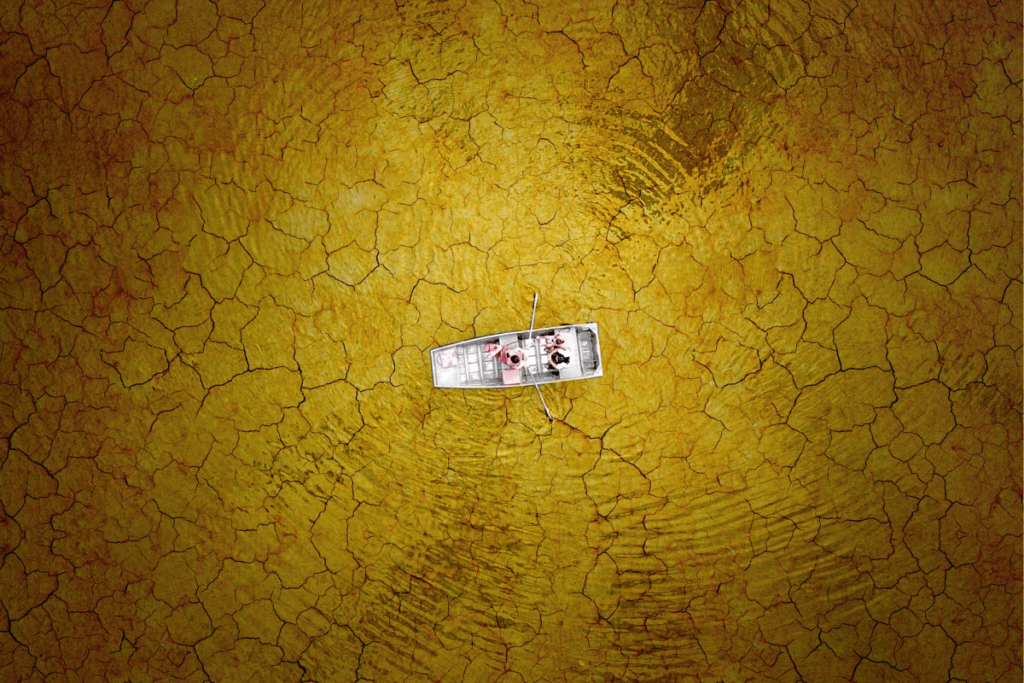 This will appear to be an illusion to many. A drought land and a lake? Definitely, these two things never go together. But, it does at the Burke Lake in Virginia. This picture is termed as the 'Cracked Mud Boating' and is clicked by the drone photographer Milo Allerton. Undoubtedly, mother nature never fails to surprise us.
Abrupt Landing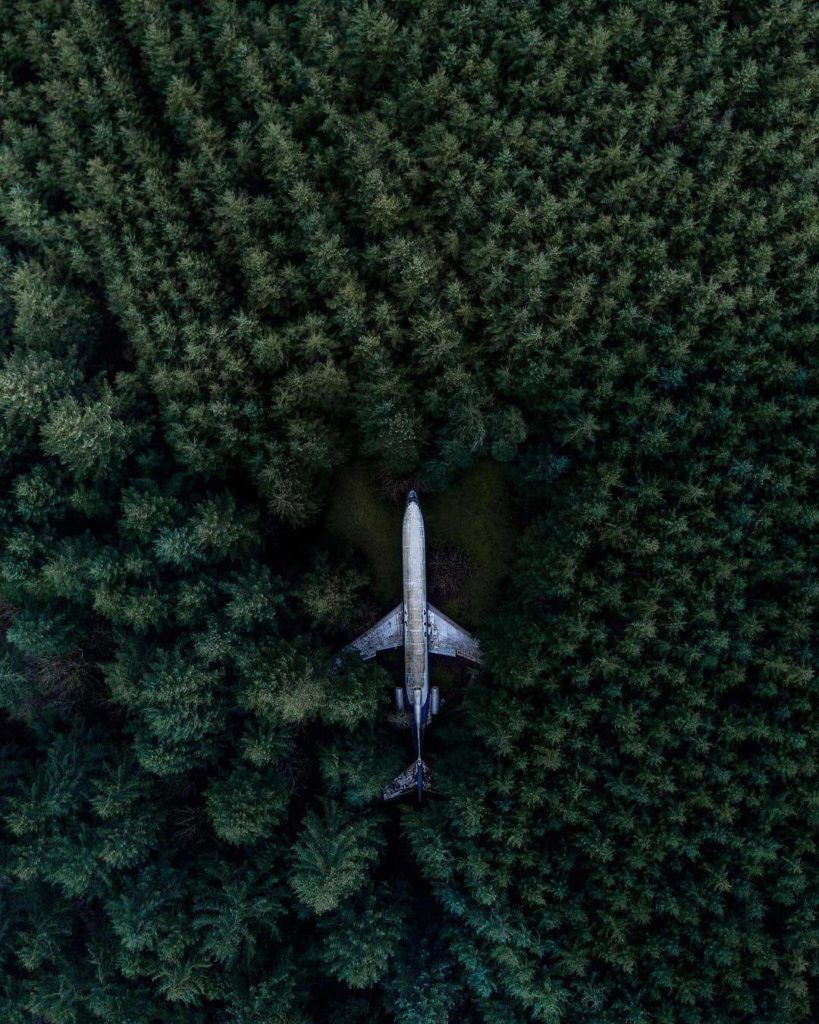 It is really surprising to find an airplane landing like this in the middle of the deep-dark jungle. And its condition surely confirms that this plane has been here since long as evident from the overgrown bushes around it. While you are trying to wrap your heads around it, let us inform you that, this buried aircraft is a Boeing 727 and not only this, it is a home. This unused plane has been converted into a fully furnished house owned by Bruce Campbell. These are the dense woods surrounding  Portland, Oregon.
Don't you feel like owning something this crazy for once in life?
Magnificent Amongst Clouds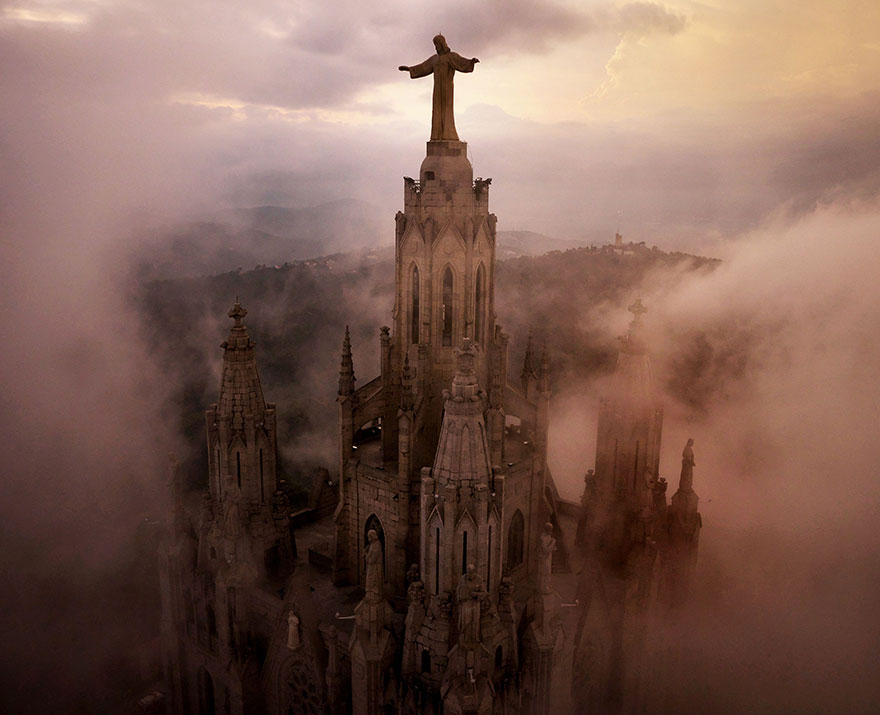 Barcelona, Spain has preserved its culture and history in the most dignified manner. And this picture further concretes this fact. The city's Sagrat Cor Church stands tall above the streets of Barcelona. Its turret is as high as it is surrounded by clouds all over. Thanks to the drone photographer who served us such a pleasing sight on the plates.
This is a treat to watch like Jesus is spreading his blessings from heaven!
Not Exactly A Miniature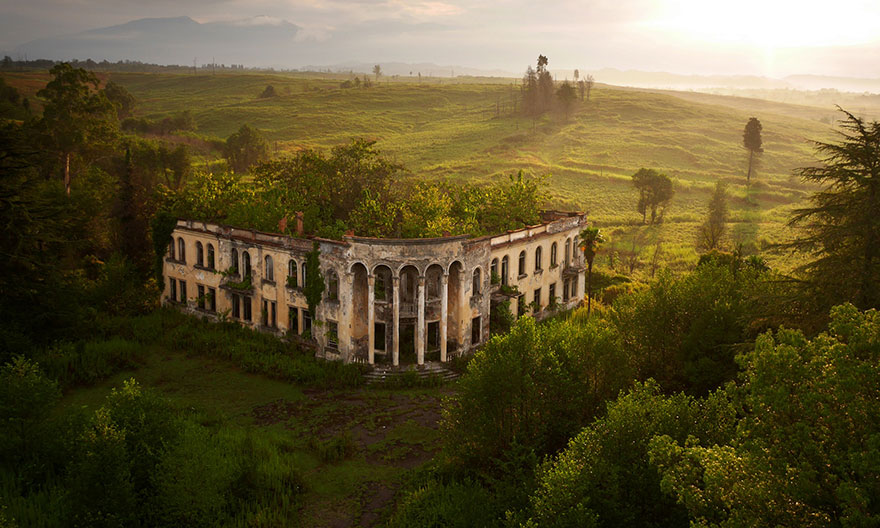 The Republic of Abkhazia is not what many people have heard of. Back in the 1990's the region of Abkhazia saw widespread devastation and killing. To save their lives from the attacks many places were abandoned within a night. Since then the region has been deprived of the population and is isolated. However, surprisingly nature played its role and many buildings are now covered with bushes and trees. This picture is of one such Chapple that has overgrown with plants.
Looking like a tiny house, this picture is a pleasing one!
River Rush In Iceland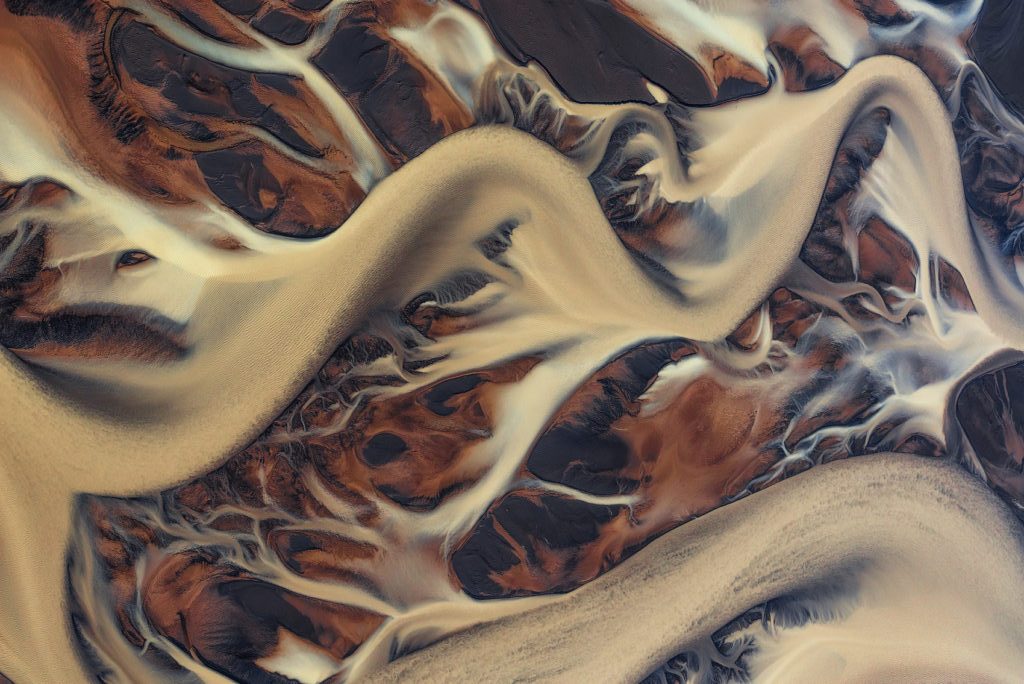 Appearing to be an oil painting, these are the natural occurrences in Delta river in Iceland. This shot was taken by the photographer Max Foster for his album titled "Elemental". This was the aerial view taken from a height of nearly 1500 ft. What looks like mud is actually foam from a river. Wow!
Home In Sky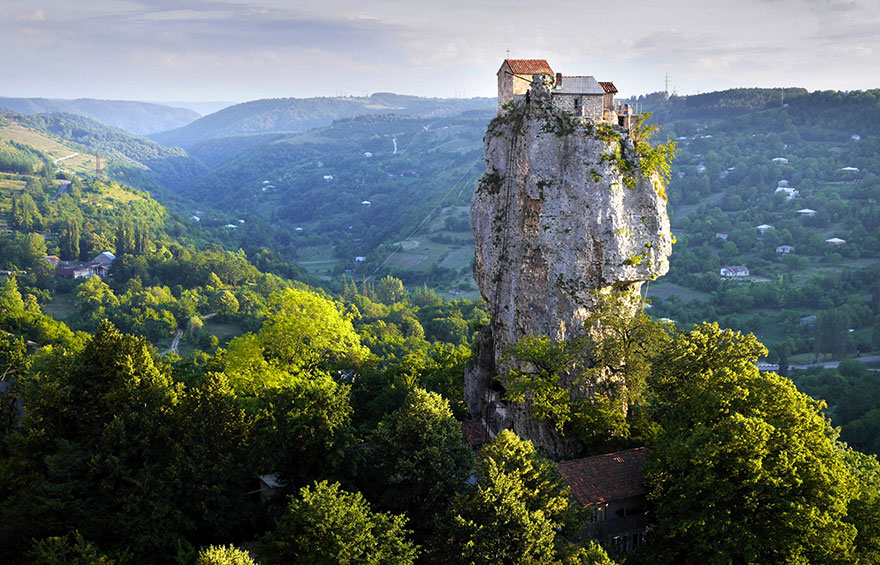 Imagine that these huts located on top of an erect hill are a home to somebody. Scared? Though it must be tough to manage with the food and other things, this  Katskhi Pillar which is located in the western region of Georgia is now a famous Georgian church. Not only this but the natural extension of a rock is also residing the local monk named Maxime who is 59-years-old. He receives food from his followers twice a week who need to use a ladder approximately 131ft in length to reach up to there.