The world is very big and likewise, it houses big secrets that we are yet to be aware of. Some are hilarious and some are outstanding that has the power of blowing your mind off. We have enlisted some of the secrets that you do not know about. Do you know the purpose of building Eiffel tower or the secrets Mount Rushmore holds or the unbelievable mystery of famous Times Square? There are many more interesting facts positioned on the list that will make you stunned. Read them till the last slide and amaze yourself with this long existing and obscure things.
Buried Alive Under The Road!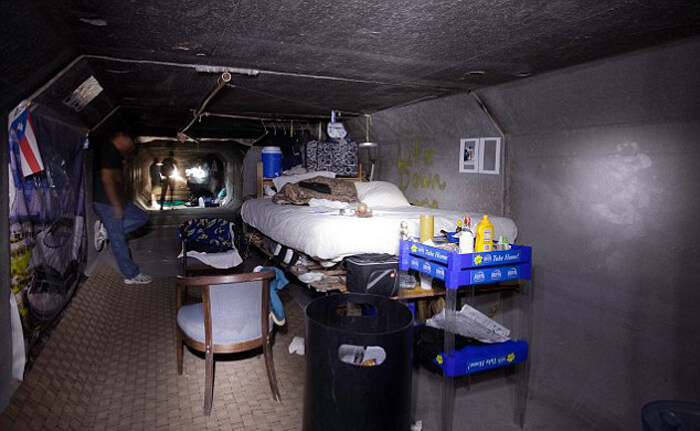 Every fun-seeker has Las Vegas in their want-to-go list. Why would it not be, the city is full of fun. Because of its popularity among the tourists Vegas always remains crowded. The most amazing thing about this sin city is that there is a tunnel that provides shelter to several homeless inhabitants that include hundreds of people. The storm drainage tunnel was built to tackle the problem of raging flash floods. Though for some reason the practice was stalled the tunnel continued to serve people by becoming their home. You will find the tunnel poured in the dark that would not let you realize how big a community you are surrounded with. It is difficult to imagine such grim circumstances in the city that is considered so happening.