75-Year-Old
Sook Jai, similar to other captive elephants lived most of her life suffering and in terrible pain. When this picture was taken, she was in the same condition for days, tied most of the time, working hard rest of the time but soon her life was about to change.
Kraal And Phajaan
A historian, James Anthony Froude once said, Wild animals never kill for sport. Man is the only one to whom the torture and death of his fellow creatures are amusing in itself. Indeed he knew our species and human nature closely enough!
The process of training an elephant which Sook Jai went through is Kraal which means to crush and then Phajaan which means mentally break. She learned to follow the orders of her master who trained her brutally using the bullhook we just introduced you with. Physical torment tells the cruel story of her life.
Restricted From Social Life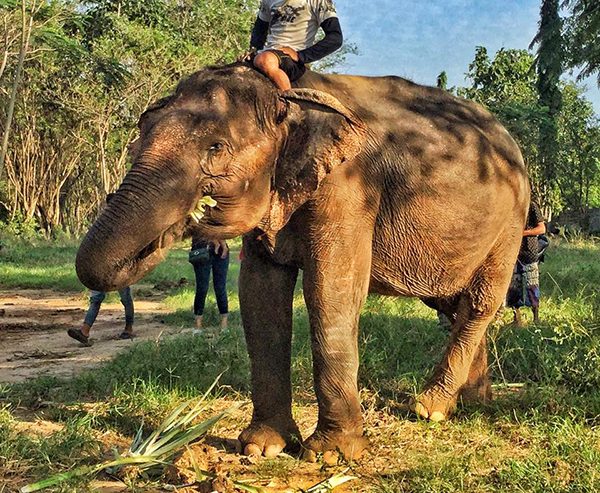 Sook Jai was kept away from other elephants. Mostly chained she was freed only to work by her masters. Over decades she has been working under different people, however similar in the terms of harshness and exploiting her life. She sure fed her handlers and their families as she earned them a lot of money but herself wasn't even given a completely healthy diet that she deserved.