Well, after taking a look at the heading of this article, you surely would have got an idea of what you are going to witness in the images below. Nobody can shy away from the fact that everybody be it the richest or the poorest face problems in their lives. The fact that some come up victorious and some succumb underneath the burden of the problems they face totally depends on the mindset of a person and how one tackle the obstacles in front of him. The decision to choose which side he is on totally depends on the person concerned. If you want to witness some wacky incidents which are equally capable of inspiring us to never lose hope and keep our cool even in the toughest of the situations then surely read this article.
I Want A Friend Like This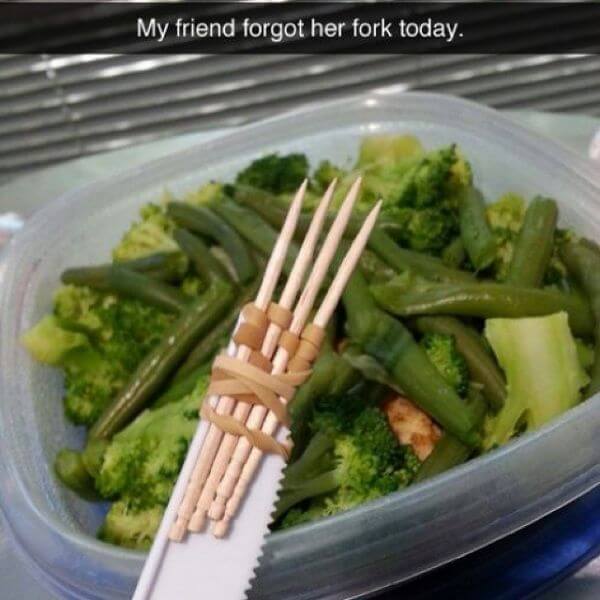 One of the best examples of thinking out of the box and not succumbing to the situation. We all know that unable to find silverware while sitting to have lunch can turn out to be life's worst tragedy. But, the man who was meant to eat the food inside the lunch box you see in the image had a plan to tackle the situation. The way he did it is clearly visible in the picture and by the look of it, one can surely say that it came out perfectly for him. Sheer brilliance, that's it. It would have taken a lot of effort on the man's part to precisely weave the chopsticks on the knife. The best part is that the final object that is the fork is made up by amalgamating two different objects a knife and four chopsticks. Though, it gives the fork a completely indigenous look.